As of January 1, 2012, Ontario Regulation 397/11, s.7. is in effect.  All public agencies are required to follow the new portion of the Green Energy Act (GEA).
Who is a public Agency?
►  Every municipality
►  Every municipal school board
►  Every post-secondary education institution
►  Every public hospital
►  Every school board.O.Reg. 397/11, s3.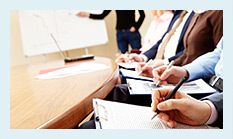 An annual summary of energy consumption and greenhouse gas emissions for the operations of your Public Agency is now required through Ontario Regulation. In addition, detailed reporting of previous, current and proposed measures for conserving energy usage and demand is included in the reporting requirements.  Essex Energy can assist every public agency to meet the required criteria needed for the new Regulation that is in effect.
Essex Energy services consist of:
O.Reg.397/11 Compliance and planning services
Energy consulting & stakeholder with public agency staff and residents
Energy management & monitoring of all public agency infrastructure
Sustainability planning; be a global leader and get your public agency compliant with Global Reporting Initiative (GRI) Standards
Renewable energy integration analysis
Long term goal setting and public agency energy benchmarking
Conservation & demand management opportunity analysis
Detailed analysis of water, natural gas and electricity consumption