Essex Energy has installed and is currently monitoring over 100 Small Scale Ground Mount Solar PV Systems across the province of Ontario… and that number is continuing to grow. Small Scale Solar PV projects are systems that generate less than 10kW, also known as "micro" systems.
10kW Ground Mount Solar PV Seasonal Tilt System Specifications
System
▪ 10kW capacity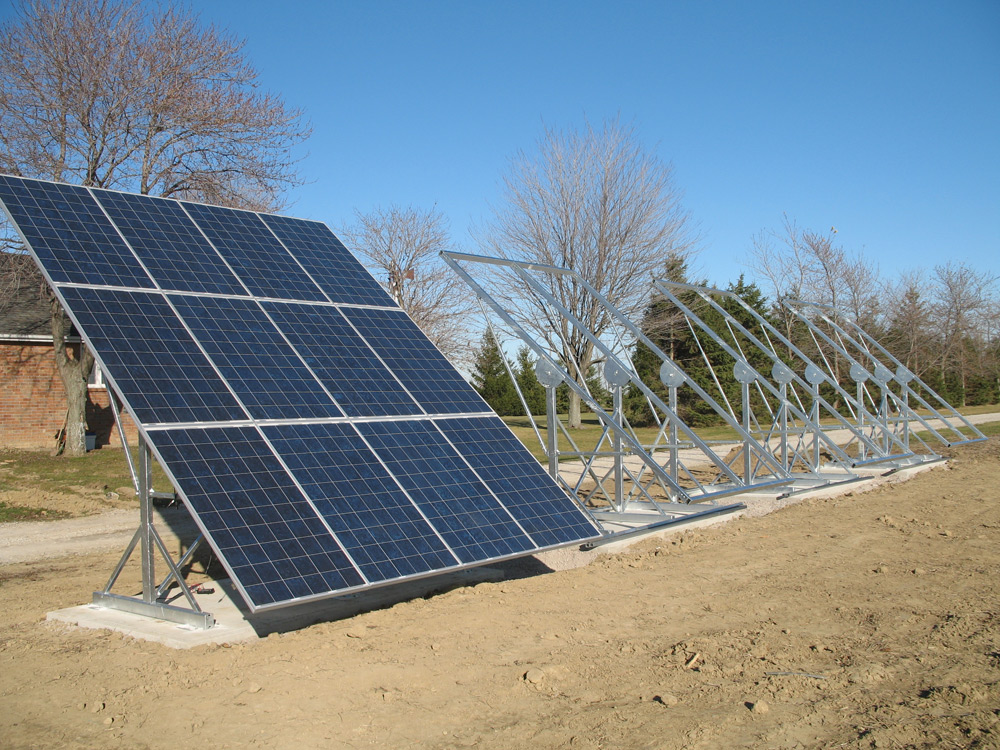 ▪ grid tied
▪ Turn-key install, or kitted solution
Panels
▪ 48 to 52 total panels per 10kW array
▪ High quality, recognized manufacturers
▪ Poly and Mono crystalline cells, aluminum frames
▪ 25 year manufacturer performance guarantee
Inverter
▪ Flexible design allows for multiple inverter configurations, using only well recognized brands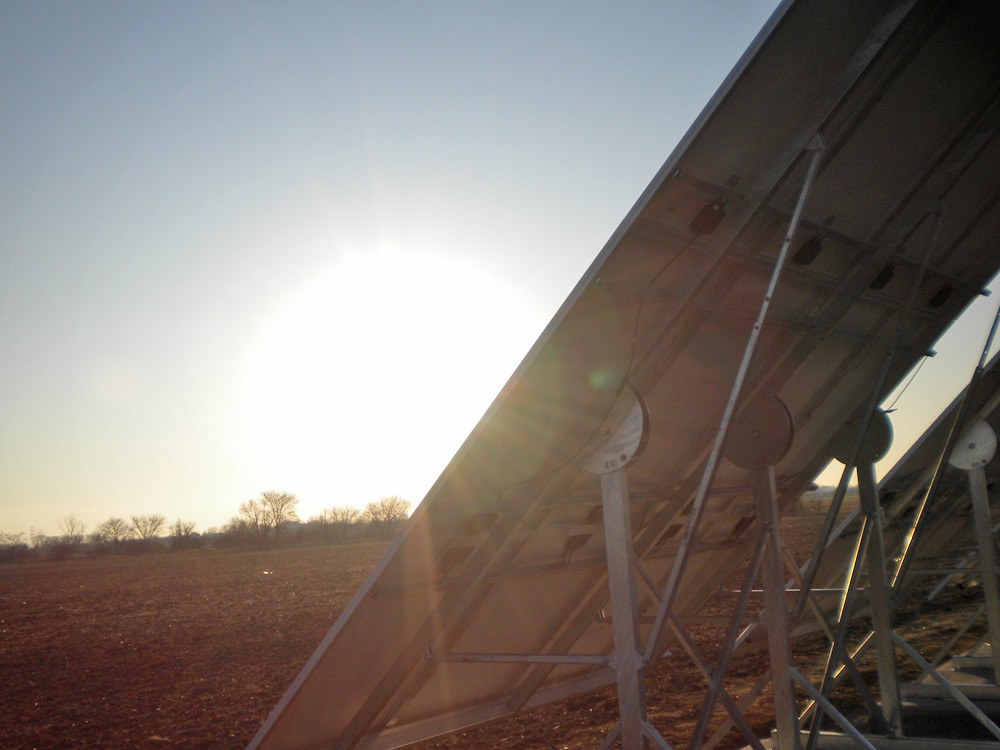 Racking
▪ Essex Energy ground mount, seasonal tilt solution
▪ Ontario made, galvanized steel structure design
▪ Reinforced concrete ballasted system
▪ Simple, seasonal tilt adjustable
▪ Three positions (10°, 30° and 42°) to maximize production throughout the year
▪ Engineered to withstand 145km/h Ontario winds with appropriate safety factors
▪ Designed for Ontario and built in Ontario
▪ Racking can also be purchased separately from Essex Energy
Area
▪ Covers less than 1500 square feet of area
Benefits of the Seasonal Tilt Ground Mount System
We offer a full turn-key solution that includes complete engineering, design, materials, installation, connections and manufacturer warranties.
Our systems are fully compliant with the Ontario Power Authority's Domestic Content requirements and are specifically designed for Ontario and with our tilt feature; this system's maintenance requirement is less than complex tracking systems as there are no moving parts and associated controls.
The three-position tilt generates more kWh than static 30° racking systems. It has a clean design with integrated cable management. The 42° setting is ideal for Ontario winters as it prevents snow accumulation, makes for easy cleaning, and offers higher production as panels absorb glare from surrounding snow. In addition the designed clearance between the ground and the bottom of the racking / panels is such that snow drifting is avoided.  Generally, most ground mounted systems offer only a static tilt angle which produces fewer kWh in winter and summer months.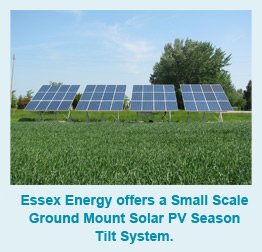 The modular design is scalable in 2.5 kW increments with optional system monitoring to identify performance issues proactively. The optional monitoring solution includes a "Watch Dog" service that allows our clients to leverage Essex Energy's expertise to protect their investment. Essentially, Essex Energy monitors clients' systems 24/7 and reacts to any issues – often notifying our customers of a potential issue before any lost production is experienced!
Essex Energy backs the quality and experience.
Essex Energy has been connecting distributed generation to grids since 2000.
For more information on Small Applications, please Contact Us!