Essex Energy is a proud distributor of S-5! PV Kits and S-5-U mini clamps These components allow for lower PV panel attachment and installation costs! In addition, their light weight (a fraction of traditional rail systems) enables projects to move forward that might otherwise not be capable from a structural perspective.  The S-5! PV Kit truly is a simple but revolutionary solution designed to attach solar PV panels to standing seam metal roofs with NO PENETRATIONS!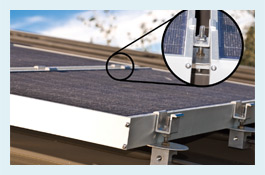 PV Kits
The concept of combining photovoltaic arrays with standing seam metal roofing is growing – and for good reasons. A standing seam metal roof has a life expectancy consistent with that of framed modules. A 30-year power source, on a 30-year roof, along with zero-penetration technology creates the most sustainable roof system available coupled with alternative power generations!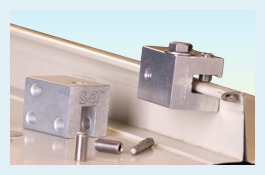 U-Clamps
The S-5! U-Clamp is by far our most popular and most versatile clamp. It fits approximately 85% of the standing seam profiles manufactured in North America – including most structural and architectural profiles. It can be used on vertically oriented seams and, by rotating the clamp 90°; it can also be used on most horizontal 2" seam profiles.
For additional information on the S5! Products, please contact us!